In our efforts to provide more reliable communications with Residents and Businesses in the county, we have implemented Swiftreach Networks, Inc.as our Emergency Notification service provider.
Swift911 in its simplest form is a system that makes phone calls to specific people or areas in the event of an emergency or for sharing important information. All the calls you receive will have the Caller ID of one of the Public Safety Departments in Christian County (police, sheriff, EMA, fire dept, etc).
If you are not receiving these calls, please fill out the form below to add or update your contact information. You may also remove yourself from our lists.
Make sure you click the "Add Subscriptions" tab to get the alerts that are important to you.
Get Your App Today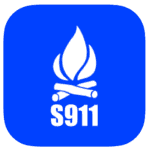 Be sure to download the Mobile App!! All the information you entered here will be transferred and available on the App. If you download the App, you will get notifications sent to the App, be able to view and replay previous alerts and be able to subscribe to new lists.
The App is also "GPS Aware"…meaning you will get alerts based on your current location.
Download your App today…see links on the right side of this page.
You may also choose one or more Functional and Access Needs check boxes under "My Contact Information" This will allow us to target specific persons with specific needs during an emergency.
ATTENTION Public Safety, County Employees and Volunteers make sure you select an affiliation in the "My Contact Information" Tab and make sure you "Subscribe" to the correct agency under the "Subscriptions" Tab.