History of Christian County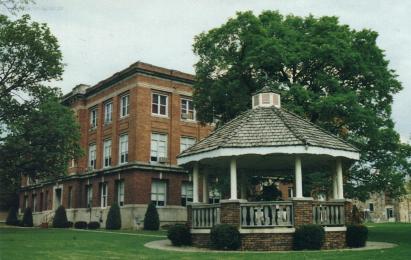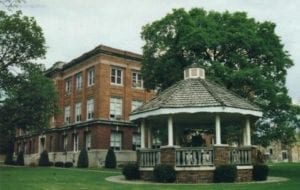 In March 8, 1859, Christian became the 113th of Missouri's 114 counties. It was carved from portions of Greene, Taney and Webster Counties, the latter two having earlier taken their territories also from Greene County. Only Worth, the state's smallest county, and the independent city of St. Louis were created later. Mrs. Neaves, a landowner hesitant to lose her citizenship of Greene County in order to join the proposed county, agreed to do so if it were named for her former Kentucky residence, Christian County.The few early arrivals, who left when the federal government moved numerous Indian tribes from the east here in the early 1820's, returned when the natives were removed to Kansas City and the area re-opened for settlement in 1833. Although the earliest families were from Ohio and Indiana, soon most settlers were arriving from Kentucky, Tennessee, the Carolinas, Virginia, Maryland, Alabama, and Mississippi.
Here, water formed the land and the lifestyle – from the valley-spanning entrance to Smallin Cave; the water mills along the James and Finley Rivers where settlements began; and the hills and hollows along Bull Creek, Swan Creek and lesser streams where residents sometimes supplemented their incomes with illegal stills to the spas that thrived in the 1880's near springs at Reno and Eau de Vie; trout hatcheries enjoying a current revival; and the many social activities that centered about the streams.
In Christian County history, lead mines, dairy farms and cheese factories, subsistence farming, tie and timber companies, tomato farms and canneries, logging and oak furniture manufacturing, and gristmills have each enjoyed economic predominance. Diversified manufacturing today includes plastics, electric motors, apparel, stretch limousines, boat trailers, vinegar and safes. Other strong industries are construction, real estate, banking, antiques and handicrafts.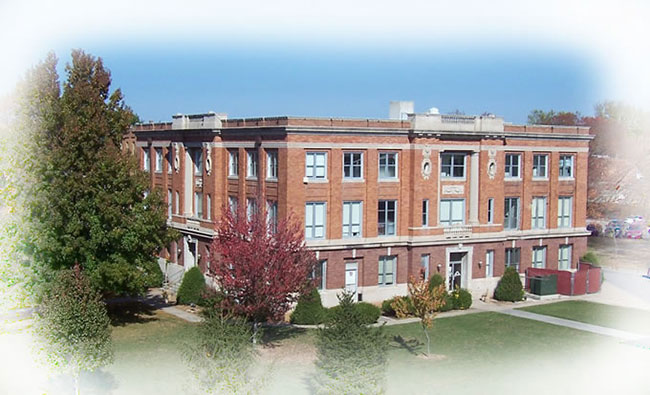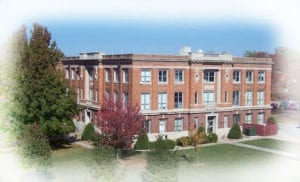 Annual festivals include Nixa's Sucker Days (that's a fish) in May; Sparta's Persimmon Days in November; Chadwick's Railroad Days in June; the Billings Fair in August; and the Clever Fourth of July celebration. Ozark observes State High School Rodeo championships in May; Village Days, Ozark Mountain Rendevous, and Celtic Games in June, County Fair in July, and Festival of Lights in November and December. Major annual fundraisers for charity are Rubber Duck Races in June; Ozark Rodeo in July; Bull Rides in June and August; and the Ozarks Arts and Crafts Festival the first weekend in October.
Christian County's location between Missouri's third largest city, Springfield, and America's music boomtown, Branson, has fueled growth that increased the 1980 population of 22,402 by nearly 150% to the 2000 population 54,285. Estimates for population at the end of 2003 ranges from about 60,000 to around 62,000.
The abundant natural beauty, the exhausting reality of surviving from the land, and the traditions and heritage of its people have taught residents to entertain themselves. Artists, poets and writers have abounded here, though few have sought or found national recognition. Restaurateur and supplier of liquor in prohibition days, Howard Garrison; electrician Lyman Herston who recently had a one-man show some thirty years after his death; and currently prolific muralist and print producer Scottie Snider are three of the better known of dozens of artists whose works grace area homes and businesses. Playwright Lanford Wilson, Missouri's "Poet Laureate" George Nicholas Rees, humorist and novelist Suzann Ledbetter, and musician Slim Wilson lived here. Native siblings, Leon "Abner" and Frank "Cicero" Weaver and June "Elviry" who was married to one brother and later the other, performed in the 1920's and 1930's a nationally-known vaudeville act, The Weavers. Among well-known legal cases, the vigilante "Bald Knobbers" group was formed to help restore order after more than a decade of rampant lawlessness followed the Civil War. In 1889, three members paid with their lives for the murder of two men, killed as the organization was disbanding. In 1932, Jennings and Harry Young, members of a highly respected and law-abiding local family, had begun with petty crime and advanced to the slaughter of six policemen in a shootout just across the Greene County line – the most lawmen killed in a single attack in American history.
Source